We are 1 Of Only 13 Platinum Owens Corning Contractors in all of South Carolina and we specialize in installing the high-performance and long-lasting Duration Owens Corning shingle!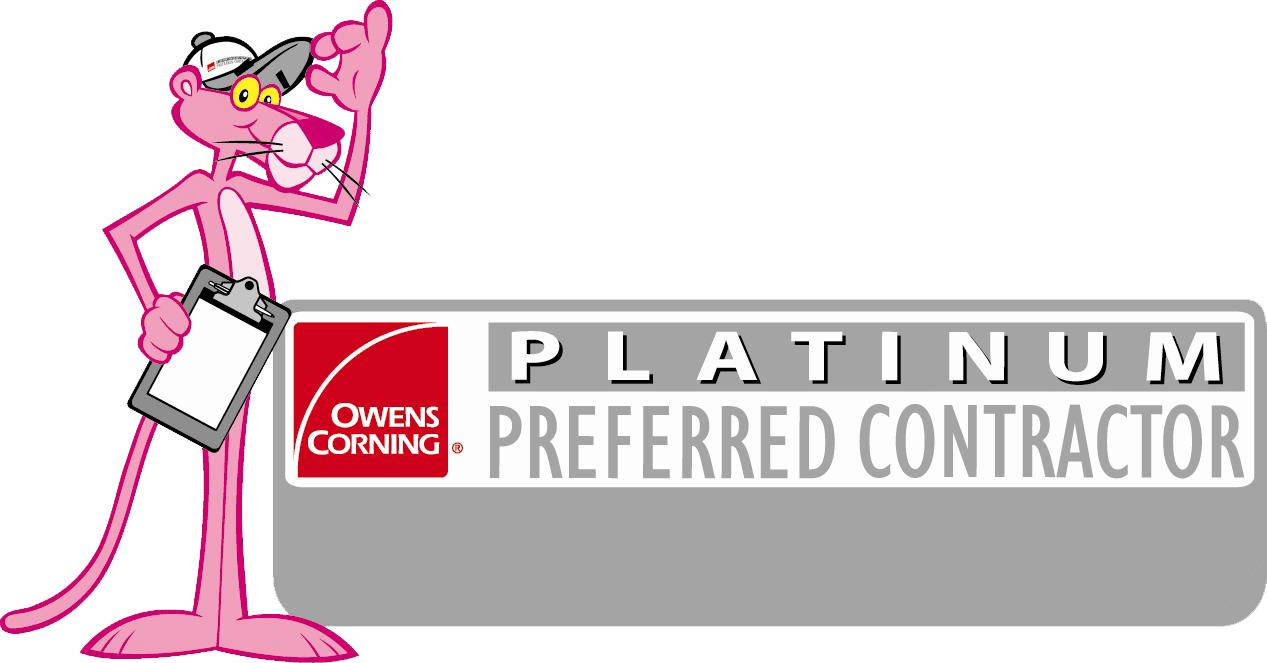 What Our Customers
Are Saying
Donna Huguenin
2022-11-30
Very professional, and proficient.
Ty did a great job handling our insurance claim and Lenox roofing put up a quality roof thank you Lenox
Art & Sue Weyermuller
2022-10-25
Lenox Roofing Solutions did a superb job replacing our roof! Pablo Viafara was our sales representative/project manager and he did an exceptional job managing the build, ensuring that every question and concern we had was promptly addressed and answered. He spent a lot of time at the house making sure the build was going as planned. He makes it happen! John McNight was the onsite foreman who made sure every detail, however minor was taken care of. He, Roger and Devin, the quality control inspectors not only thoroughly inspected everything, but also did a lot of the work on the difficult areas to get to. Chris, the office manager, made the contract happen and couldn't have been more gracious and professional in dealing with us. And the office staff were very helpful and kept us informed of the status of the claim and insurance issues. The actual crew was amazing in how fast they worked, how thoroughly they did the cleanup and in taking care to protect our shrubs. This is the company you want to replace your roof!
Christine Mikrut
2022-10-14
Devon was excellent in repairing the facia to our house from the hurricane. The company responded immediately. I will use them again and recommend them
Called yesterday and they came today earlier then the time they gave me. Devon was very professional and did my repairs the same day. Will recommend and use them again if needed Casey Garner Myrtle Beach
Sale presentation was perfect. Covered everything from what was going to be done to how there products and installation team was the best choice. After seeing everything from the delivery of material to the installation and clean up afterwards I was sure that I made the right choice. In closing the only thing I wish I could add to this is a "++" to the five star rating!
We hired Lenox to replace our roof and it was such a smooth process from start to finish. Our lives were not disrupted at all and the whole installation was complete in one day. Pablo helped us made sure the entire process was easy from working with our insurance to selecting the best style and color. We couldn't be happier. Highly recommend.
It was a great experience working with Lenox and Pablo a really great salesman! This man helped me get a perfect roofing job! That is beautiful! He worked hard with my insurance company to get them to cover the damage from a hail Strom! And the workers were very professional! Thanks to all of the Lenox roofing Solutions ! For an excellent product! Thank to Pablo! He is now a member of my family!
linda boisvert
2022-09-19
Pablo was a pleasure to do business with.His crew is efficient and very professional.The roof is gorgeous.