Roof Replacement in
Myrtle Beach, SC
Need a Myrtle Beach SC roof replacement? You're at the right place! With over a decade of experience in roof repairs, replacement, and maintenance – we're one of the top roofing contractors in the area.
As a trusted Myrtle Beach roofing contractor, Lenox Roofing has been proudly serving Myrtle Beach homeowners and businesses, and surrounding areas for over a decade. We're also an Owens Corning Platinum Preferred roofing contractor of choice. This means you'll be getting the highest quality shingles and roofing services.
Our Myrtle Beach, South Carolina-based professional roofers are always happy to serve you in a friendly and professional manner. We also offer a variety of financing options to make your roofing experience as smooth and hassle-free as possible.
Contact us today, request a free estimate, and see why we're one of the leading roofing companies in South Carolina!
Myrtle Beach SC Roof Replacement: The Lenox Process
The process of residential roofing replacement begins with material delivery. Our roofing project manager will thoroughly examine the new roofing material and make sure you received everything correctly before starting the roofing process.
#1 Tearing Off Existing Roofing Materials
The first our roofing contractors have to do is tear off the old roof from your Myrtle Beach home.
Our roofers have done these hundreds of times, and the entire process can take from just a couple of hours to an entire day. It all depends on the size, complexity, and pitch of your roof, as well as the number of shingles and the roofing felt.
Once we've gotten rid of the roofing felt, our roofing contractors will conduct a thorough roofin inspection to ensure there's no rotten wood. Any rotten wood we do find, we'll be replacing it with CDX or OSB, depending on the existing material your roof is built with.
#2 Instaling A Drip Edge And Flashing
To ensure there's no rot in the future, our contractors in myrtle beach will install eave flashing (also known as drip edge).
The flashing provides against having to repair water damage on any Lenox Roofing residential roofing project.
#3 Installing A New Felt
Once we've installed the flashing, the next thing on the list is installing a new felt on your Myrtle beach roof.
To ensure your roof lasts for years to come, our expert contractors will install synthetic roofing felt. This material is far stronger, tougher, water-resistant, and tear-resistant than ordinary materials.
#4 Installing Starter Shingles
With flashing installed, it's time to move on to installing the shingles. However, before our contractors in myrtle beach sc need to lay down a row of starter shingles.
These shingles play a vital role on your roof because they feature a special adhesive that makes your home's eave more water-resistant and secure during rains. It also makes sure strong winds don't tear off other shingles.
Starter shingles are much better than regular three-tab shingles because they don't offer the same protection. Quite the contrary, three-tab shingles don't offer any water or wind protection.
#5 Installing The Rest Of The Roofing Shingles
With all the prep out of the way, it's finally time to install the rest of the shingles.
The best way to install high-quality residential roofing shingles for long-lasting results is to install them in a course instead of racking them up. For most residential roofing shingles, you'll need six nails for every shingle.
The installation process can take up to a couple of days but don't fret – we will make sure the replacement process is done with minimal disturbance to your daily routine.
We specialize in installing most types of roofing materials, including asphalt shingles, modified bitumen, and ceramic shingles.
Moreover, if the roof replacement is covered by insurance, we will work with you on gathering and delivering all the necessary paperwork for the insurance company.
So, if you're in the market for a new roof, give us a call today. Our roofing experts will help you choose the best roofing material to suit your needs, budget, and style preferences. We guarantee high-quality roofing work and very competitive rates.
6 Signs Your Myrtle Beach Roof Needs Replacing
Unfortunately, sometimes roof repair just won't do, and you need a full roof replacement. Here are 6 signs that show you need a new roof:
#1 The Roof Is More Than 20 Years Old
Although pretty durable, the roof can't last forever. Most roofs have an average lifespan of around 25 years. If your roof is nearing this age, it's time you replace it. The longer you postpone it, the more time and money you'll spend on repairing it.
So, by installing a new roof, you'll be saving money in the long run.
#2 The Roof Looks Worn Out
Even with regular maintenance, the roof wears out over time. If your roof looks like it's seen better days, that's not only impacting your Myrtle Beach home's curb appeal – it's also impacting your property value and structural integrity.
If you don't replace the roof in time, not only will your home's value drop, but you're also risking serious structural damage.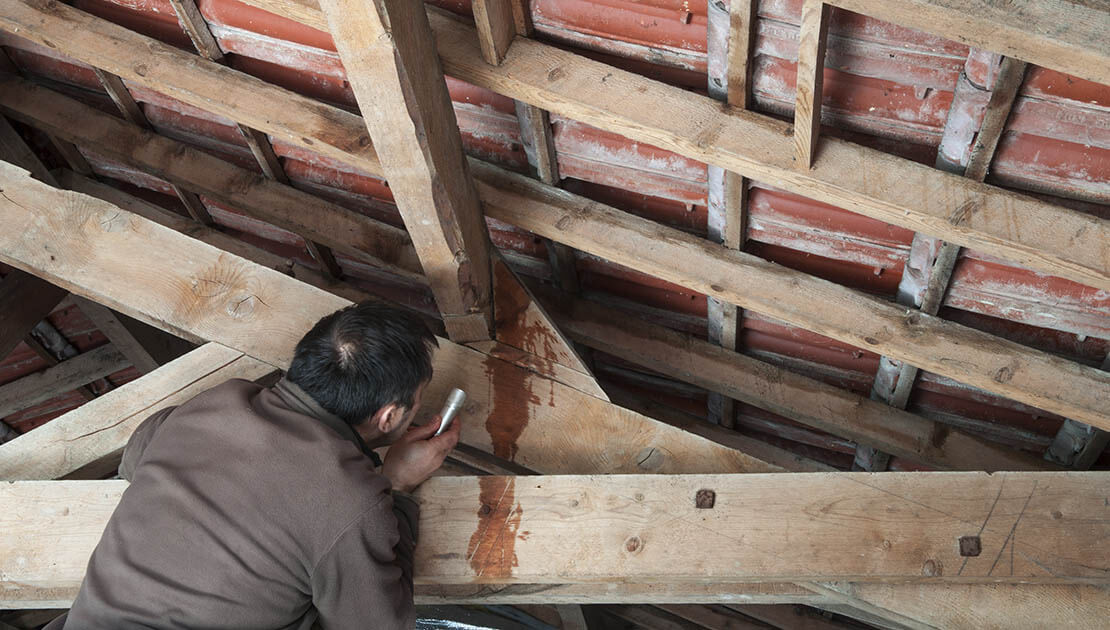 #3 The Roof Sags
If your roof is sagging that's a sign of trapped moisture that's rotting away the boards under the roof.
If you suspect this is the case with your roof we recommend you contact us immediately and schedule a roof inspection. Our roofing contractor will check the roof for trapped moisture, sagging spots, and trapped moisture and advise you on the best course of action.
#4 There's Moss And Algae Growing On The Roof
Similar to sagging, if your roof has moss, mold or fungi growth – that's a sign of trapped moisture.
While you can get rid of moss by scrubbing the shingles with a stiff brush, if it remains after hard brushing, you should consider replacing your roof.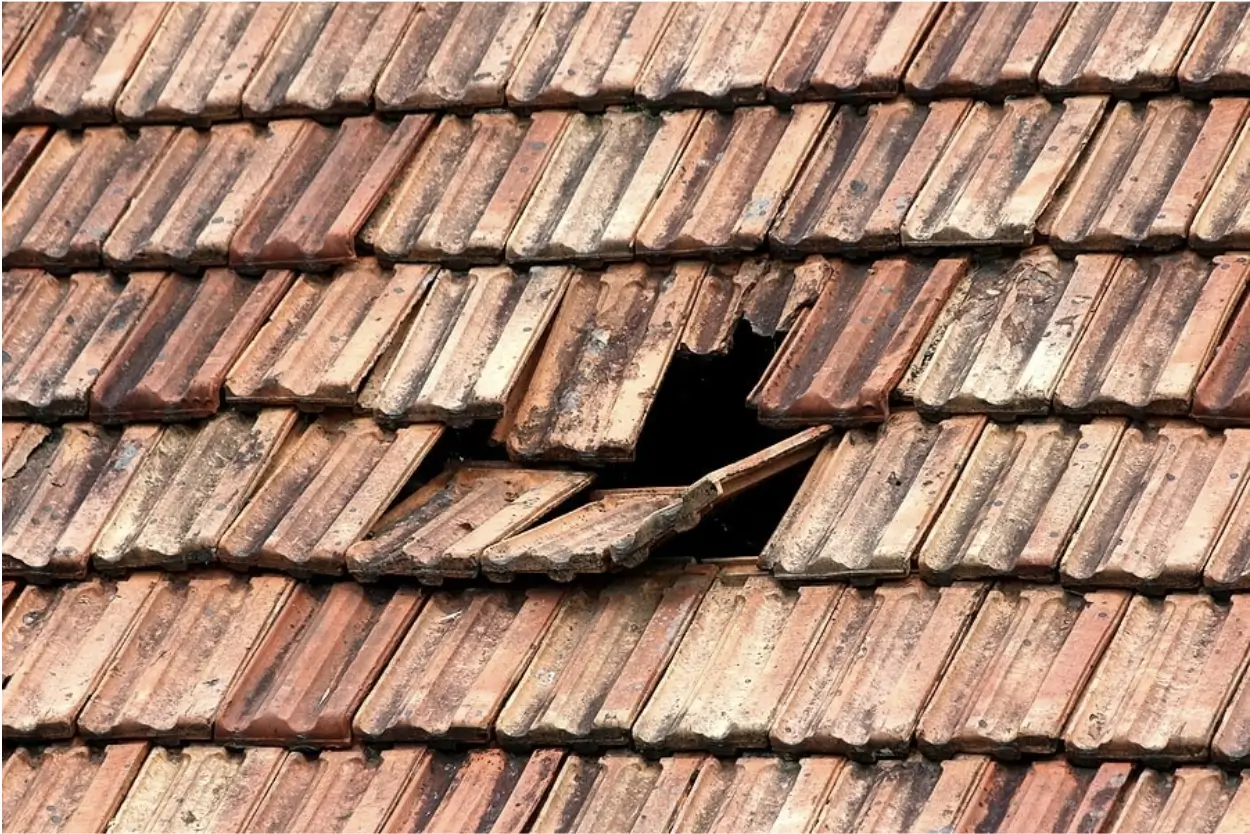 #5 Cracked And Curing Shingles
If your roof has lots of cracked and curling shingles, that's a sign they're no longer properly attached and have suffered a lot of damage.
Although there are some cases where a simple roof repair will do away with the problem, it's best you schedule a roof inspection. This way you'll be able to get to the bottom of what caused them to buckle and curl in the first place.
#6 Missing Granules And Bald Spots
The weather can put a lot of strain on the shingles. High winds and heavy rains can cause the shingles to lift and even fly off.
If your roof has lots of missing granules and bald spots, it's only a matter of time before more serious damage occurs. This is why it's crucial you schedule a roof replacement as soon as possible.
What Our Customers
Are Saying
Donna Huguenin
2022-11-30
Very professional, and proficient.
Ty did a great job handling our insurance claim and Lenox roofing put up a quality roof thank you Lenox
Art & Sue Weyermuller
2022-10-25
Lenox Roofing Solutions did a superb job replacing our roof! Pablo Viafara was our sales representative/project manager and he did an exceptional job managing the build, ensuring that every question and concern we had was promptly addressed and answered. He spent a lot of time at the house making sure the build was going as planned. He makes it happen! John McNight was the onsite foreman who made sure every detail, however minor was taken care of. He, Roger and Devin, the quality control inspectors not only thoroughly inspected everything, but also did a lot of the work on the difficult areas to get to. Chris, the office manager, made the contract happen and couldn't have been more gracious and professional in dealing with us. And the office staff were very helpful and kept us informed of the status of the claim and insurance issues. The actual crew was amazing in how fast they worked, how thoroughly they did the cleanup and in taking care to protect our shrubs. This is the company you want to replace your roof!
Christine Mikrut
2022-10-14
Devon was excellent in repairing the facia to our house from the hurricane. The company responded immediately. I will use them again and recommend them
Called yesterday and they came today earlier then the time they gave me. Devon was very professional and did my repairs the same day. Will recommend and use them again if needed Casey Garner Myrtle Beach
Sale presentation was perfect. Covered everything from what was going to be done to how there products and installation team was the best choice. After seeing everything from the delivery of material to the installation and clean up afterwards I was sure that I made the right choice. In closing the only thing I wish I could add to this is a "++" to the five star rating!
We hired Lenox to replace our roof and it was such a smooth process from start to finish. Our lives were not disrupted at all and the whole installation was complete in one day. Pablo helped us made sure the entire process was easy from working with our insurance to selecting the best style and color. We couldn't be happier. Highly recommend.
It was a great experience working with Lenox and Pablo a really great salesman! This man helped me get a perfect roofing job! That is beautiful! He worked hard with my insurance company to get them to cover the damage from a hail Strom! And the workers were very professional! Thanks to all of the Lenox roofing Solutions ! For an excellent product! Thank to Pablo! He is now a member of my family!
linda boisvert
2022-09-19
Pablo was a pleasure to do business with.His crew is efficient and very professional.The roof is gorgeous.
Schedule Your Free Consultation & Estimate today
To learn more, get in touch with our experts and schedule a free in-home consultation right away.
At Lenox, we love serving Myrtle Beach, Georgetown, Horry, Florence, Garden City, Surfside Beach, & surrounding areas.
You can count on us for prompt, professional service backed by unmatched expertise and experience.