Roofing Contractors Pawleys Island SC
Lenox Roofing Solutions is your Pawleys Island roofing specialist that provide the best service and high-quality materials for your roofing needs.
As a locally owned business, we only use the best roofing materials and work hard to ensure your complete satisfaction. We are licensed contractors for general roofing, specialist roofing, and interior restoration, and we have an A+ BBB Rating.
We are the Pawleys Island roofing company that can do the job with ease, whether you require residential or commercial roofing services. We are the greatest option for you because our work directly reflects our Core Principles and Why Statement.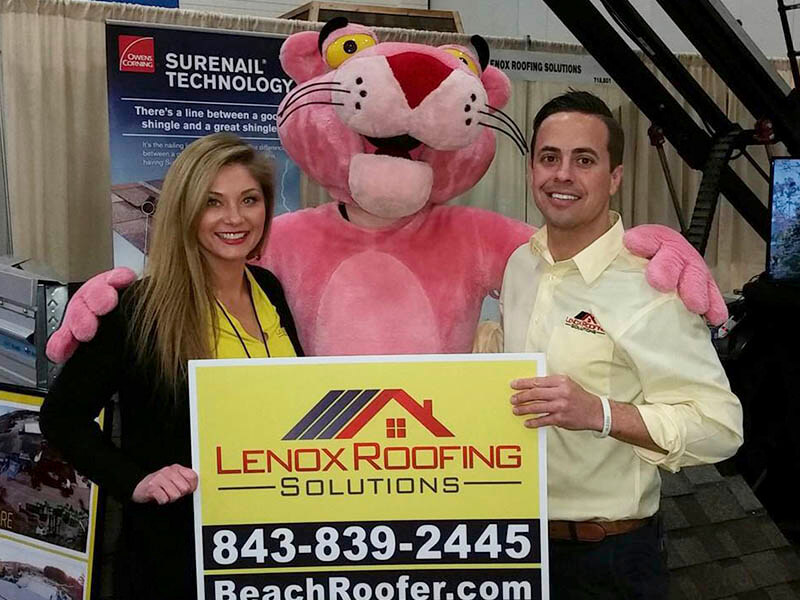 OUR WHY:
To operate using old-fashioned values so that the customers we serve experience quality and the peace of mind of working with a reputable contractor.
Residential & commercial roofing contractor in Pawleys Island SC
Are you looking for qualified Pawleys Island roofing professionals? Lenox Roofing Solutions is a local roofing contractor offering high-quality work at a fair price and with a great reputation in the community.
Over the years, we have become well-known for providing homeowners who live in Pawleys Island with high-quality roof installations and roof repairs.
If you are in need of roofing repair or just need to have your roof inspected, we are confident we can help. Give us a call today at 843-839-2445 to schedule an appointment.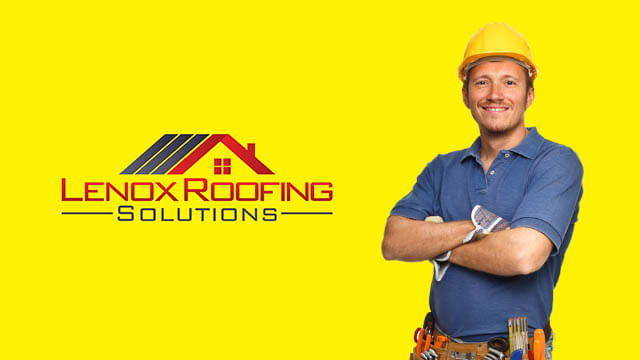 Professional roofing services in Pawleys Island, SC
Our company offers services to businesses and Home Owner Associations all over South Carolina, including Pawleys Island and the surrounding areas. Whether you live in Little River, Surfside Beach, Conway, Charleston, or anywhere else in South Carolina, our crew can assist with whatever you require.
Our Pawleys Island roofing team is always there to help!
Services offered in Pawleys Island, SC
We offer the following services to Pawleys Island and surrounding areas:
Roof repairs
Keeping your roof in tip-top condition is essential to ensure it can effectively protect your home. That's why you need to attend to roof repairs as soon as possible – large or small. Our Pawleys island roofers are the best team for the job! We specialize in a range of roof repair services, including attic insulation, skylight repairs, and new shingle asphalt roofs.
At Lenox Roofing we're Certainteed Select Shingle Master certified and we can handle any roof repairs as part of your home improvements.
You can contact us by phone at 843-839-2445 or email us at office@lenoxroof.com for a free consultation and ask about setting up a roofing repair project.
Storm and hail damage
Storms can wreak havoc on your home, especially on your roof, and this can lead to a range of other issues. Get storm and hail damage repaired fast and at an affordable price by using the best roofing team in Pawleys Island!
Your home's roof should be in tip-top shape to effectively protect your family and the rest of your home against the elements. That's why Lenox Roofing Solutions are the nearby commercial roofing specialists you need to call!
Residential roofing
Our residential roofing specialists in Pawleys Island specialize in various residential roofing services, including roof repairs for single- and multi-family homes, HOAs, and commercial properties. So whether you need to repair your roof after a storm or want to install a brand-new asphalt shingle roof, we've got you covered!
Commercial roofing services
If you have an issue with your commercial roof, the first step is to contact us and schedule a free inspection. Our team will do a complete inspection to determine the best way forward and give you a free estimate. We have many years of experience in commercial roofing and only use the best quality roofing materials complete with a satisfaction guarantee.
No matter what your situation is, if you need the help of nearby commercial roofing specialists in Pawleys Island SC, just give us a call. We are well-known in Pawleys Island SC for delivering both residential and commercial roofing solutions that are high quality and affordable.
Plus, our roofing solutions come with strong warranties and can be counted on to withstand hard weather and last for years to come.
Roof replacements
No matter what type of roof you have, all roofing material types have an expiry date. That's why we recommend you consider a roof replacement if your roof is older than 15 years. This is even more important if you have a damaged roof where repairs aren't a viable option.
When it comes to a roof replacement for your home or business, give us a call. As your leading Pawleys Island roofing contractors, we have many years of experience and can give you honest advice on your roof replacement requirements.
New roof installation
If you need a new roof for your home or business or want to replace your existing roof with a brand-new design, get in touch with us for a free quote. We've got many years of experience in new roof installations in South Carolina and we're an Owens Corning Preferred Contractor.
What Our Customers
Are Saying
Donna Huguenin
2022-11-30
Very professional, and proficient.
Ty did a great job handling our insurance claim and Lenox roofing put up a quality roof thank you Lenox
Art & Sue Weyermuller
2022-10-25
Lenox Roofing Solutions did a superb job replacing our roof! Pablo Viafara was our sales representative/project manager and he did an exceptional job managing the build, ensuring that every question and concern we had was promptly addressed and answered. He spent a lot of time at the house making sure the build was going as planned. He makes it happen! John McNight was the onsite foreman who made sure every detail, however minor was taken care of. He, Roger and Devin, the quality control inspectors not only thoroughly inspected everything, but also did a lot of the work on the difficult areas to get to. Chris, the office manager, made the contract happen and couldn't have been more gracious and professional in dealing with us. And the office staff were very helpful and kept us informed of the status of the claim and insurance issues. The actual crew was amazing in how fast they worked, how thoroughly they did the cleanup and in taking care to protect our shrubs. This is the company you want to replace your roof!
Christine Mikrut
2022-10-14
Devon was excellent in repairing the facia to our house from the hurricane. The company responded immediately. I will use them again and recommend them
Called yesterday and they came today earlier then the time they gave me. Devon was very professional and did my repairs the same day. Will recommend and use them again if needed Casey Garner Myrtle Beach
Sale presentation was perfect. Covered everything from what was going to be done to how there products and installation team was the best choice. After seeing everything from the delivery of material to the installation and clean up afterwards I was sure that I made the right choice. In closing the only thing I wish I could add to this is a "++" to the five star rating!
We hired Lenox to replace our roof and it was such a smooth process from start to finish. Our lives were not disrupted at all and the whole installation was complete in one day. Pablo helped us made sure the entire process was easy from working with our insurance to selecting the best style and color. We couldn't be happier. Highly recommend.
It was a great experience working with Lenox and Pablo a really great salesman! This man helped me get a perfect roofing job! That is beautiful! He worked hard with my insurance company to get them to cover the damage from a hail Strom! And the workers were very professional! Thanks to all of the Lenox roofing Solutions ! For an excellent product! Thank to Pablo! He is now a member of my family!
linda boisvert
2022-09-19
Pablo was a pleasure to do business with.His crew is efficient and very professional.The roof is gorgeous.
Why you need residential roof services in Pawleys Island SC
Home Owners Association roofing services in Pawleys Island SC
Our roofing contractors in Pawleys Island SC are here to help with all kinds of residential or HOA projects. We are headquartered on Dick Pond Road in the Myrtle Beach, SC, area.
We help you save money by providing cost-effective roof replacement and repairs, whether it's asphalt shingles, flat roofs, or a remodeling project. Ask us for a free quote today and make the smart choice. Whether you're a business owner or a residential homeowner, we've got you covered – we're the best roofers in South Carolina.
We offer Home Owners Association services all over the state – from Conway, Little River, Myrtle Beach, or anywhere else in South Carolina. With a combination of experience, high-quality materials, automated technology and roofing expertise, we're your go-to team.
Here are just a few reasons why we are your top Pawleys Island SC roofers:
Fully licensed and insured

Industry-leading workmanship and manufacturers' roof warranties

Lenox is an industry expert and fully compliant in South Carolina

Honesty and integrity are core values of our business

Reliable – we get the work done on time and on budget

We are Storm Damage Experts and help you through the roofing insurance claims process
Fully licensed and insured

Industry-leading workmanship and manufacturers' roof warranties

Lenox is an industry expert and fully compliant in South Carolina
Honesty and integrity are core values of our business

Reliable – we get the work done on time and on budget

We are Storm Damage Experts and help you through the roofing insurance claims process

Contact Lenox for a Free Estimate
The first step to solving your roofing issue is to contact Lenox Roofing Solutions and schedule a free inspection. Our roofing experts will come to your home or business in Pawleys Island SC and conduct an extensive inspection of your roof.
After completing your inspection, we will provide you with our honest opinion on what needs to be done. You will never be offered something you don't need. Whether you need help with your roof, gutters, siding, or more, we've got you covered!
So when it comes to professional service, great advice, and roof repairs at an affordable price, get in touch with the extremely professional team from Lenox Roofing Solutions today!