Top Roofing Contractor Forestbrook SC
Hi, and welcome to the official website of Lenox Roofing Solutions! Let us introduce you to our trusted roofing business. We are a full service roofing company.
We specialize in storm damaged roof repairs/replacement. Our team of professional roofing contractors specializes in general roofing, specialty roofing and interior renovation. From high rise buildings to residential houses, we guarantee excellent customer service!
Our company's team consists of fully-trained and experienced roofing contractors that are ready take care of all roofing repairs. There is no roof repair that our roofing contractors in Forestbrook SC can't fix!
To find out more about our professional services, quality work, and availability, stay tuned!
Lenox Roofing Solutions Services
Our knowledgeable and licensed roofing contractors are fully committed to providing excellent services at a fair price. Our services include:
Residential Roofing
We simply cannot emphasize enough the importance of regular residential roof maintenance. A "healthy" roof is not only essential to your home's interior, but it also protects the rest of the structure.
It's one of the most notable parts of your home's appearance, and it's your duty as a homeowner to keep it in good condition. Ignoring red flags is a huge danger to you and the people who live in that house.
Well, some common signs that your roof needs immediate assistance are growing mold, missing shingles, ceiling stains, and so on.
Resolving issues immediately will prevent further damage and save you a considerable amount of money. It's important that you reach out to our professional roofing contractors as soon as you notice the red flags.
From emergency storm repairs to installing a completely new roof for your home sweet home, our locally owned company can do it all!
Commercial Roofing
Commercial roofing implies installing and repairing commercial roofs for a business, warehouse, and other large commercial structures. This type of roof provides protections to the employees inside the building.
Even minor leaks can jeopardize a business' day-to-day operations.
That's why a safe and sound commercial roof is critical. Sometimes, your business needs a minor repairs. Other times, our team will need to replace existing roofs and give you a new one.
A complete replacement can be completed within a matter of days – you just need to reach out on time.
Storm Damage Restoration
The common types of storm damage that can severely damage the interior and exterior of your home and family are hail damage, wind damage, impact damage, and water damage.
If either one of these has struck your roof, and you didn't check its condition afterwards, you are in trouble!
Firstly, it is not safe to live in a house that has been potentially damaged. Also, you may be dealing with a worn out roof that's already in bad shape, and this weather hazard has made things even worse!
Shingle roofs offer that extra protection that you need. They're sturdy and able to endure even the most hazardous weather.
New Construction Roofing
New construction roofing is a major project.
It involves designing and building a completely new roof for your home or building. During the process, our professional roofing contractors will install your roof's new framework, underlayment and covering.  
New Roof – No Mess
Sometimes, a quality roof repair isn't enough, and there's no other choice but to install a new roof. New roofs not only protect your home's structure, but also add to the value, keep you insured, upgrade the quality, and give your home the necessary makeover.
Our guys are here to help you install a new roof. Contact us for a free inspection!
What Our Customers
Are Saying
Donna Huguenin
2022-11-30
Very professional, and proficient.
Ty did a great job handling our insurance claim and Lenox roofing put up a quality roof thank you Lenox
Art & Sue Weyermuller
2022-10-25
Lenox Roofing Solutions did a superb job replacing our roof! Pablo Viafara was our sales representative/project manager and he did an exceptional job managing the build, ensuring that every question and concern we had was promptly addressed and answered. He spent a lot of time at the house making sure the build was going as planned. He makes it happen! John McNight was the onsite foreman who made sure every detail, however minor was taken care of. He, Roger and Devin, the quality control inspectors not only thoroughly inspected everything, but also did a lot of the work on the difficult areas to get to. Chris, the office manager, made the contract happen and couldn't have been more gracious and professional in dealing with us. And the office staff were very helpful and kept us informed of the status of the claim and insurance issues. The actual crew was amazing in how fast they worked, how thoroughly they did the cleanup and in taking care to protect our shrubs. This is the company you want to replace your roof!
Christine Mikrut
2022-10-14
Devon was excellent in repairing the facia to our house from the hurricane. The company responded immediately. I will use them again and recommend them
Called yesterday and they came today earlier then the time they gave me. Devon was very professional and did my repairs the same day. Will recommend and use them again if needed Casey Garner Myrtle Beach
Sale presentation was perfect. Covered everything from what was going to be done to how there products and installation team was the best choice. After seeing everything from the delivery of material to the installation and clean up afterwards I was sure that I made the right choice. In closing the only thing I wish I could add to this is a "++" to the five star rating!
We hired Lenox to replace our roof and it was such a smooth process from start to finish. Our lives were not disrupted at all and the whole installation was complete in one day. Pablo helped us made sure the entire process was easy from working with our insurance to selecting the best style and color. We couldn't be happier. Highly recommend.
It was a great experience working with Lenox and Pablo a really great salesman! This man helped me get a perfect roofing job! That is beautiful! He worked hard with my insurance company to get them to cover the damage from a hail Strom! And the workers were very professional! Thanks to all of the Lenox roofing Solutions ! For an excellent product! Thank to Pablo! He is now a member of my family!
linda boisvert
2022-09-19
Pablo was a pleasure to do business with.His crew is efficient and very professional.The roof is gorgeous.
The Best Roofing Contractors in Forestbrook SC
At Lenox Roofing Solutions, we take pride in our job and we're fully committed to helping our customers. From minor a minor repair to a complete roof replacement and installation – nothing is impossible!
We offer the highest roofing materials at budget-friendly prices. If you've got a roofing issue that you can't solve on your own, don't hesitate to give us a call!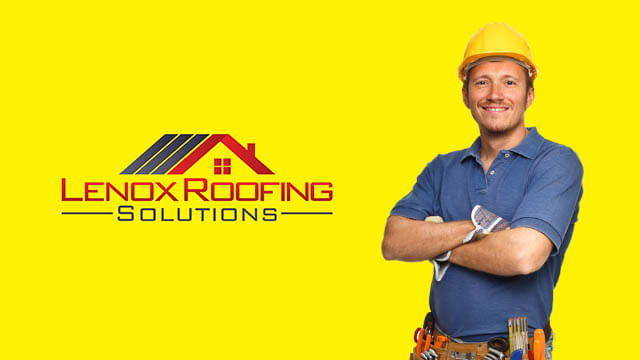 Servicing Areas in South Carolina
Forestbrook SC is one of many destinations that our team visits. We also offer services to any of the surrounding area:
Florence sc

Garden City sc

Georgetown sc

North Myrtle Beach sc

Myrtle Beach sc
Horry sc

Murrells Inlet sc

Conway sc

Surfside Beach sc
Reach out to our team of specialists and get a free estimate!
Certifications & Associations
Our professionalism is best shown by our certifications and associations. Here are some of our major accomplishments:
BBB Accredited Business
(A+ Rating with 0 Complaints)
Owens Corning Preferred Contractor
Owens Corning Preferred Contractor Shingle Recycling Pledge

Reach Out For Free Estimates
Ignoring your roof's needs is not acceptable.
Even what seems like a minor issue can quickly launch a chain of unfortunate roofing events and drive money from your pockets. So, the moral of the story is, the sooner you notice, the better!
Luckily, at Lenox Roofing Solutions, our team of contractors are at your service and ready to jump in on any project. As soon as we get the call, we'll be on the spot, ready to take care of any roofing issue.
Contact us for a free estimate.
We're available Monday – Friday: 8:00 AM – 5:00 PM
Give us a call at: 843-839-2445
Schedule an inspection and let our professionals review your roof in detail! We look forward to hearing from you.